AmbaSat and Barclays Eagle Labs with C4DI
AmbaSat are no strangers to Victorian Prisons, thanks to our on-going partnership with C4DI, who are located at the 230 years old prison in our home town of Northallerton. C4DI have been a great source of support and it is always fun to have meetings in such a unique building. Back in February 2022 Barclays Eagle Labs officially became a partner of C4DI and the grand opening event on March
4 2022 was attended by Chancellor of the Exchequer Mr Rishi Sunak and the Barclays group CEO Mr C S Venkatakrishnan.
Mr Sunak, was kind enough to feature AmbaSat in his Darlington & Stockton Times column:
"I met some of the small businesses that have already become members, such as AmbaSat, led by Martin Platt, which enables school pupils, students and space enthusiasts to build and launch their own space satellite for little more than the cost of a games console.

It has real potential as an educational tool and Martin aims to promote science, technology, maths, engineering and environmental studies through sales of his AmbaSat space satellite kits."

Rishi Sunak, Darlington & Stockton Times
https://www.darlingtonandstocktontimes.co.uk/news/19964423.rishi-sunak-column-something-exciting-happening-northallertons-old-prison/
C4DI & Eagle Labs Northallerton is a workspace and educational facility combined to create an incubation hub for tech businesses to grow and traditional businesses to innovate through unrivalled support. Check out the Video below for more information.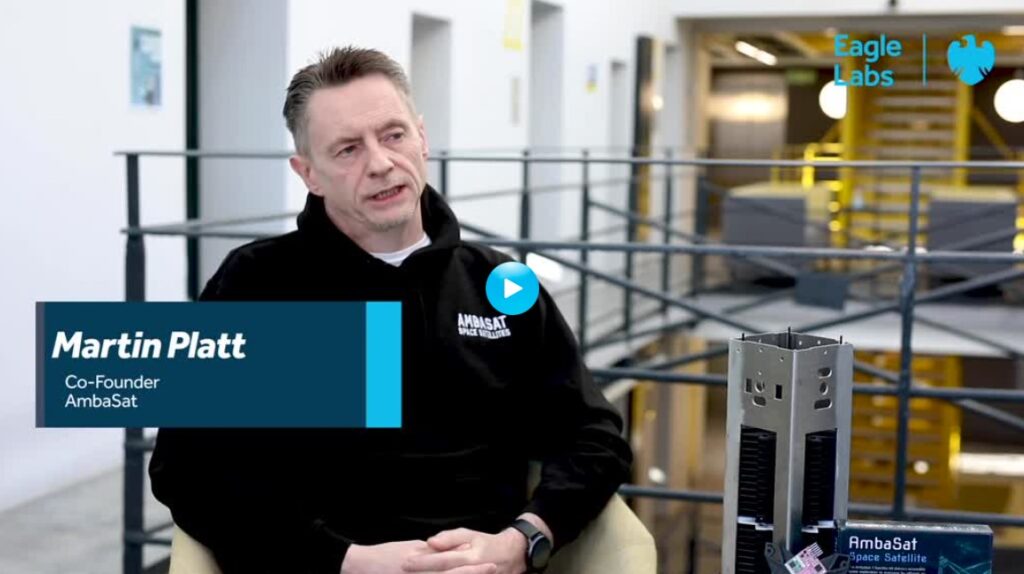 https://labs.uk.barclays/locations/northallerton
Once a place of torment and punishment and now a place of progress and development for small businesses, the partnership with C4DI and Barclays Eagle Labs, promises to be a hub for small businesses to start off and thrive.
#STEM #stemeducation #STEAM #steameducation #ukeducation #education #spacesatellites #ukspace #startup #ukbusiness #innovation #sme #northeastbusiness #yorkshirebusiness #northallerton