We've received the first two prototype AmbaSat-1 GPS boards. Thank you to our partner Contract Production for assembling these new boards.
We are assembling and coding the first prototype this week. The second prototype is headed to the USA for assembly and coding.
The Teseo-LIV3R GPS module is extremely accurate thanks to the on board 26 MHz Temperature Compensated Crystal Oscillator (TCXO) and a reduced Time To First Fix (TTFF) relying on its dedicated 32 KHz Real Time Clock (RTC) oscillator. Teseo-LIV3R also provides server based Real Time Assisted GNSS.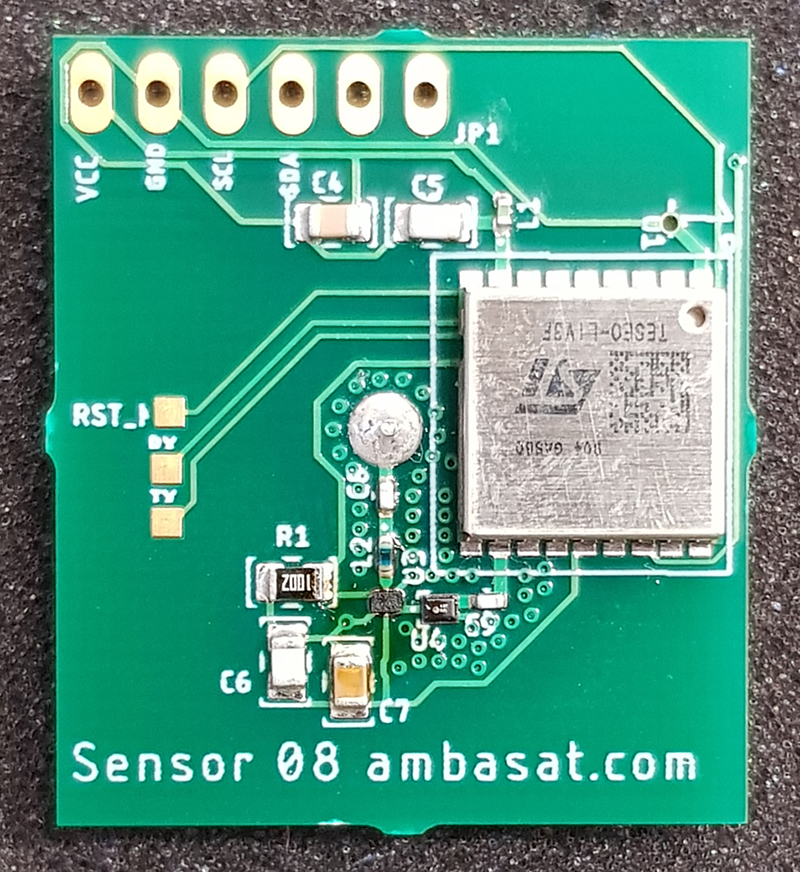 The GPS receiver works simultaneously on GPS, Glonass, BeiDou & QZSS constellations.
Key features:
Simultaneous multi-constellation
-163 dBm tracking sensitivity
1.5 m CEP position accuracy
2.1 V to 4.3 V supply voltage range
Tiny LCC 18 pin package (9.7×10.1)
Operating temperature (-40 °C, 85 °C)
17 μW standby current and 70 mW tracking power consumption